Donna Saunders – IIHHT BABTAC
As a qualified holistic and beauty therapist my approach is treating the whole person, taking into account lifestyle, health and diet. In order to give the best possible time to my client, I use my skills individually or combined together. This provides an effective treatment tailored to your needs.
Whether you are looking for complete relaxation or increased energy, relief from pain or specific problems the range of therapies on offer will help promote well being and good health.
I have studied many types of massage from Native American Indian to Far east cultures. whilst the western world views massage as a tool for muscular manipulation and relaxation, the eastern world views it as a medicinal tool for maintaining life force.
I continue my personal development through various courses, as I feel this is of great importance and ultimately brings benefits to my clientèle.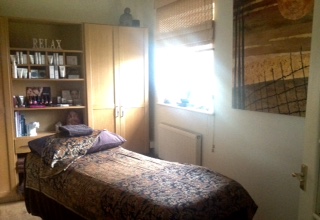 Touch is the first step to promoting a soothing, calming feeling as the heat generated from our hands starts the healing process to restore and promote good health.
Massage has been used for thousands of years and is the oldest known holistic therapy. It is well known for its therapeutic and medicinal properties helping to promote and restore the body's natural healing process.
JustU a private and relaxing treatment room, set in the quiet location of Aldringham village, just outside Thorpeness and Aldeburgh on the Suffolk Heritage Coast.
Professional Organic and Natural products are used whenever possible.
Donna Saunders is a fully qualified member of
The British Association of Beauty Therapy And Cosmetology Ltd.
Products available
Range of skin care by Eve Taylor
High quality mineral make-up by LilyLolo
Nail products by SPARITUAL
Gift vouchers are available upon request.
Please note payment is accepted by cheque or cash; it would be gratefully appreciated if 24 hours notice was given on any cancellations.
Downloadable Brochure
Please feel free to download our information pack detailing services and prices.